9 Biggest Questions Heading For Openweight Championships
The revived Openweight World Championships returns on Saturday 11 and Sunday 12 November in Marrakesh, Morocco, and here are the 9 biggest questions heading into the two day event.
1. What does Ilias Iliadis have left?
Olympic champion at 17, Ilias Iladis (GRE), ended his glittering career after competing at the Rio 2016 Olympic Games. The three-time world champion stayed active on the mat at home and abroad while supporting IJF projects such as the #JudoForTheWorld Mongolia hit video and IJF World Judo Tour events with a recent masterclass for children at the Zagreb Grand Prix.
However, the temptation to dip his toes into a one-off event has proved too much for the Greek great who ends his one-year absence to take part in the first Openweight World Championships since 2011.
Iliadis, 30, has made a habit of shocking the world during his legendary career during which he was arguably the face of the IJF World Judo Tour which started in 2009. The youngest male Olympic judo champion looked to be winding down to a degree during the Rio 2016 cycle with some questioning whether he would have the longevity to see the qualification phase through and to fight at the Carioca Arena 2.
Iliadis, who is the cousin of fellow 2004 Olympic champion Zurab Zviadauri (GEO), then won the 2014 World Championships — when some had written him off — to reinvigorate his career and to lead him to the Rio Olympics.
The -90kg hero never stopped training after his retirement and has been in Paris at INSEP this month to get high-quality randori before lining up against heavyweight opposition who it's almost certain that he will never have encountered before.
Will this be Iliadis' last stand? Only the great man himself knows, and it will be hard to judge his current condition and his performance level if he is massively outsized against a top-ranked heavyweight on his return.
2. Could Teddy Riner's top challenger be a fellow Frenchman?
No judoka in the world has had as much randori against Teddy Riner as his teammate and Rio 2016 Olympic bronze medallist Cyrille Maret. Most judo devotees have long believed that the man that can push Riner the most in his homeland is -100kg judoka Maret rather than any other French heavyweights.
Now things have escalated after Maret jumped up to life with the big boys in October and won the Abu Dhabi Grand Slam +100kg gold medal with ease. The 30-year-old, who won all four of his contests by ippon, has now signed up for the Openweight World Championships and is likely to come in heavier than the 115kg he weighed on his heavyweight debut in the U.A.E.
There may be some momentary trepidation for Riner if he comes up against Maret as the nine-time world champion knows that the long-time -100kg campaigner knows him inside out and Riner has rarely faced a teammate at a major event and would not have his coach by his side. (It is commonplace in judo for coaches not to accompany their judoka if both competitors are from the same country.)
This is one to watch out for and we may not have to wait long as there is no seeding at the Openweight World Championships.
3. Can Tushishvili lay claim to being the second best male heavyweight in the world?
Georgia's man of the moment Guram Tushishvili (GEO) was seen as a talent with promise when he was honing his skills as a junior over the last few years but nobody expected him to make the impression he's made on the IJF World Judo Tour this year.
Tushishvili, 22, finished seventh at the 2015 Junior World Championships in the +100kg category and featured at senior events in 2015 and 2016 without capturing any attention.
Everything changed in March when he was released from the shackles of making the -100kg weight category and committed to the heavyweight division. Tushishvili won all four of his contests at the Baku Grand Slam by ippon including an emphatic win over double Olympic bronze medallist Rafael Silva (BRA) who substantially outsized and outweighed the Georgian.
The athletic judoka from the small town of Kojori – which is 20 kilometres southwest of the nation's capital of Tbilisi — then won the European Championships and again won all of his contests by ippon. This time his scalps included -100kg Olympic champion Lukas Krpalek (CZE).
Then came the moment the world had been waiting for. The rapid ascension of Georgia's latest heavyweight, from young upstart to bonafide world title challenger in the space of four months, has been one of the most compelling storylines of the season and saw him take Teddy Riner to a place where no judoka has taken the Frenchman in years.
France's heavyweight king had to be at his best to avoid giving away a score after the quick feet of the Georgian had Riner tumbling to the mat. Riner caught his new challenger in golden score to end a thrilling contest and a spirited effort from Tushishvili which should be studied by all heavyweights who believe they have the physical tools to unlock the defence of the fearsome Frenchman.
Part two of the Riner v Tushishvili story will be even more remarkable as both men came out of their first meeting with their heads held high and with fans wanting more.
If Tushishvili can be the man to offer Riner his stiffest test in Morocco then it will be all but indisputable for him not to be considered as the second best male heavyweight judoka on the planet. The Georgian, though, will have more lofty ambitions in Marrakech and after his sensational performances you can make a case for him having the capability to spring an upset that would send shockwaves from North Africa to all four corners of the world via, Guadeloupe, Paris and Tbilisi.
4. Is Stephan Hegyi the best teenage heavyweight prospect in the world?
Teenage heavyweight contender Stephan Hegyi (AUT) won his first IJF World Judo Tour medal in September when he took silver at the Zagreb Grand Prix. The 19-year-old won praise more for the positive manner in which he opposed his rival in the final than for the medal itself.
That opponent was double Olympic champion and nine-time world champion Riner. The young Austrian was unfazed and, with nothing to lose, gave a great account of himself against not just the best current heavyweight but arguably the best judoka of all time.
Riner praised the effort of Hegyi who returned to Zagreb in October where he claimed silver at the Junior World Championships. Vienna's Hegyi has showed the scale of his ambition by travelling to the Openweight World Championships and everyone will be intrigued by the progress of the world number 16 on Saturday.
5. Should Asahina Sarah already be pencilled in as the odds-on favourite for Tokyo 2020 gold?
World silver medallist Asahina Sarah won three Grand Slams in a row before making her World Championships debut this year. Tokai University judoka Asahina, 21, narrowly lost out to defending world champion Yu Song (CHN) in golden score in the heavyweight final in Budapest by a single shido.
The Japanese judoka, who will be supported from the stands by her head coach Takeuchi Makoto and her parents, is now ranked number one in the world and will be expected to retain control of that position for the entirety of the road to the Tokyo 2020 Olympic Games.
The timing of the revived Openweight World Championships is ideal for Asahina as the Kodokan Judo Institute member still has her disappointment from Budapest in her mind and can win her first World Championships gold medal to move out of sight at the helm of the +78kg category which has always served her country well.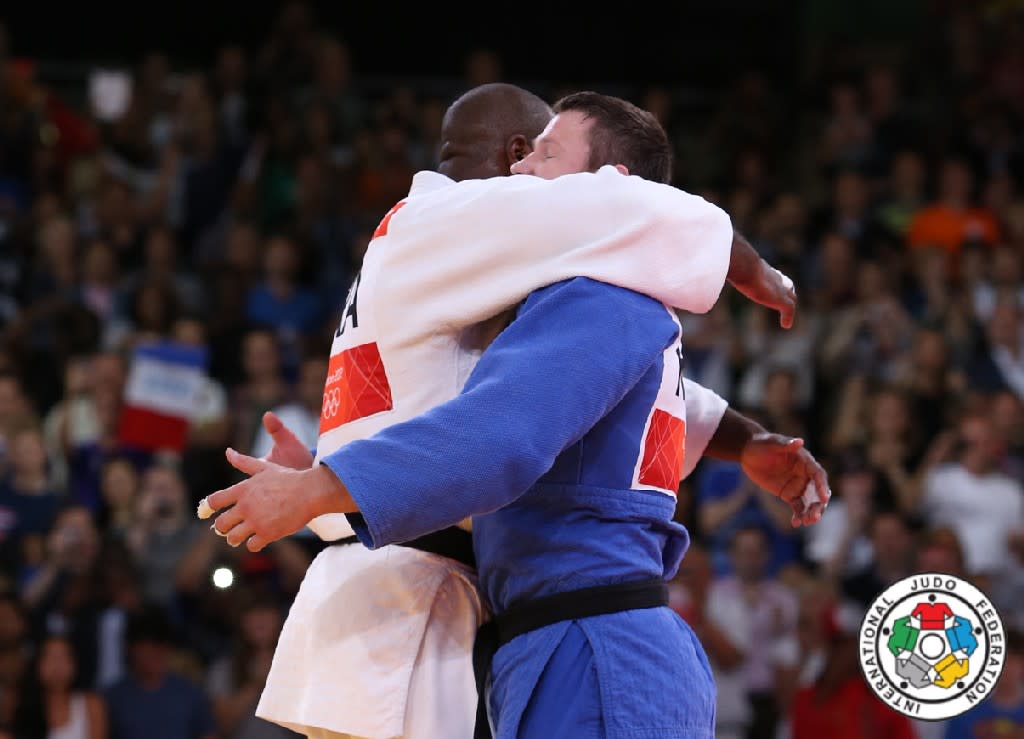 6. Can Russia's current charges still jostle with the best heavyweights?
Russia are fielding the largest team at the Openweight World Championships 2017. Among their seven-strong team is 2001 Openweight World Championships winner and seven-time world medalist Alexander Mikhaylin (RUS) who lost out to Riner in the London 2012 heavyweight final.
Mikhaylin, 38, won his first world medal in 1999 and almost 20 years later is still fighting at the highest level. The three-time world champion retired in 2014 only to return in 2016 and although he has not won a fight on the IJF World Judo Tour since his comeback, the past accomplishments of the Russian will mean that he commands the respect of all the judoka taking to the tatami on Saturday.
Mikhaylin is his country's most successful judoka on the World Championships stage and their only heavyweight to ever win world gold.
Two-time Olympic medallist Tamerlan Tmenov took a silver and bronze while Renat Saidov was their most recent medallist when he won bronze in 2014.
That means Mikhaylin has some degree of comfort and assurance when it comes to his place in the Russian ranks in 2017 but few will expect him to be in a position to compete for a medal on Saturday.
Instead there will be greater expectations for Abu Dhabi Grand Slam bronze medallist Anton Krivobokov and four-time Grand Prix winner Adlan Bisultanov from the -100kg category.
7. How much will the continued absence of Lukas Krpalek be felt?
Rio 2016 Olympic -100kg champion Lukas Krpalek (CZE) missed the World Championships through injury and unfortunately the world number nine in the heavyweight category has not made it back in time for the Openweight Worlds.
Czech Republic's first world judo champion and first Olympic judo champion Krpalek, 27, has won the Hohhot and Antalya Grand Prix and bronze at the European Championships since stepping up a weight category in February and has long been considered as the greatest threat to Riner's reign.
The athletic and dynamic owner of a gold backpatch also has tremendous ne-waza skills and arguably the best in the heavyweight division but few judoka have been able to engage the French great on the ground.
Krpalek still has swelling on his ankle after tearing ligaments in August but looks on course to return at the Tokyo Grand Slam where Japan will be expected to field four heavyweights.
The continued wait for a Riner v Krpalek all-gold backpatch megafight will only add to the ambience in the arena when it happens and the whole world will know about it when the two reigning Olympic champions meet but it may not be imminent. Patience, as they say, is a virtue and nobody's craving for this mammoth match will outweigh that of the Czech Republic's golden giant Krpalek.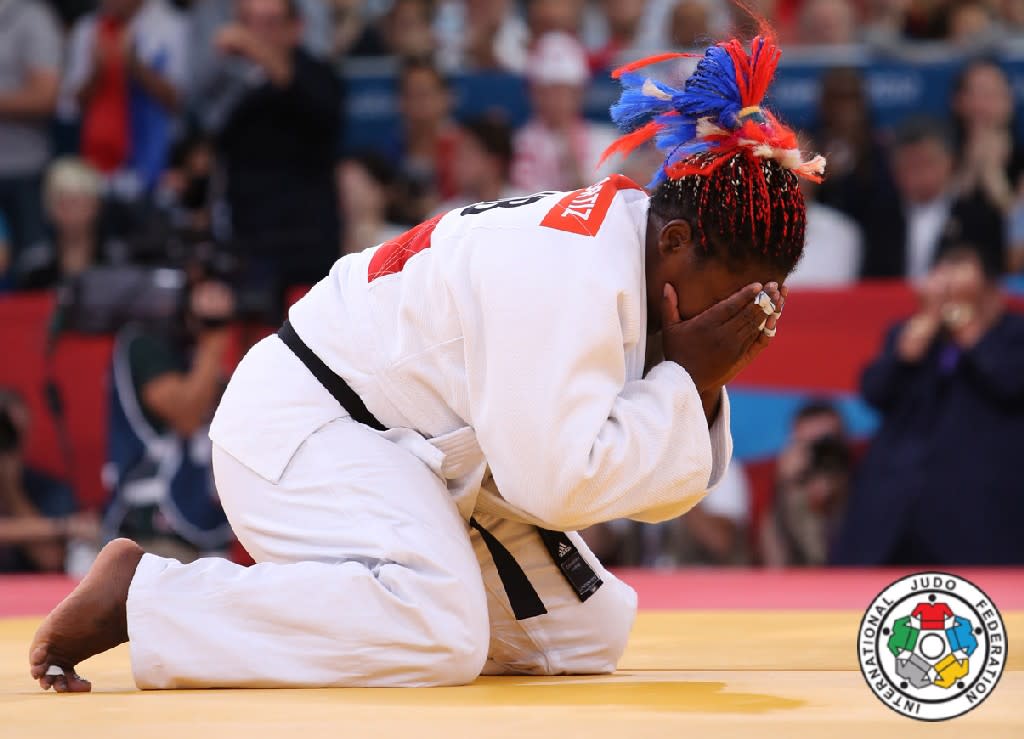 8. After a year away from competition, can the legendary Idalys Ortiz, kickstart her road to Tokyo 2020 and a fourth Olympic medal bid in style?
Cuban hero Idalys Ortiz has won the biggest titles in the sport. From the Olympics to the World Championships and World Judo Masters, Ortiz has been there and won it.
The three-time Olympic medallist, 28, from Pinar del Ro, in the Western end of Cuba, has been the inspirational figure who has carried on the understated level of excellence and success of her famed older teammates who are now part of the IJF Hall of Fame.
Ortiz, who featured in the IJF #JudoForTheWorld Cuba video, is still her country's top performer in the post-Ronaldo era which has been a difficult spell for the Cuban national team.
Rio 2016 Olympic silver medallist Ortiz has cut her break from competition judo short in order to compete at the Openweight World Championships which she will aim to win for the first time before turning her attention to Tokyo 2020.
The story of one of the greatest women's heavyweights, who started judo aged 10 and joined her national team at the age of 15, is far from over and Ortiz is fighting to add to her legacy in Marrekech.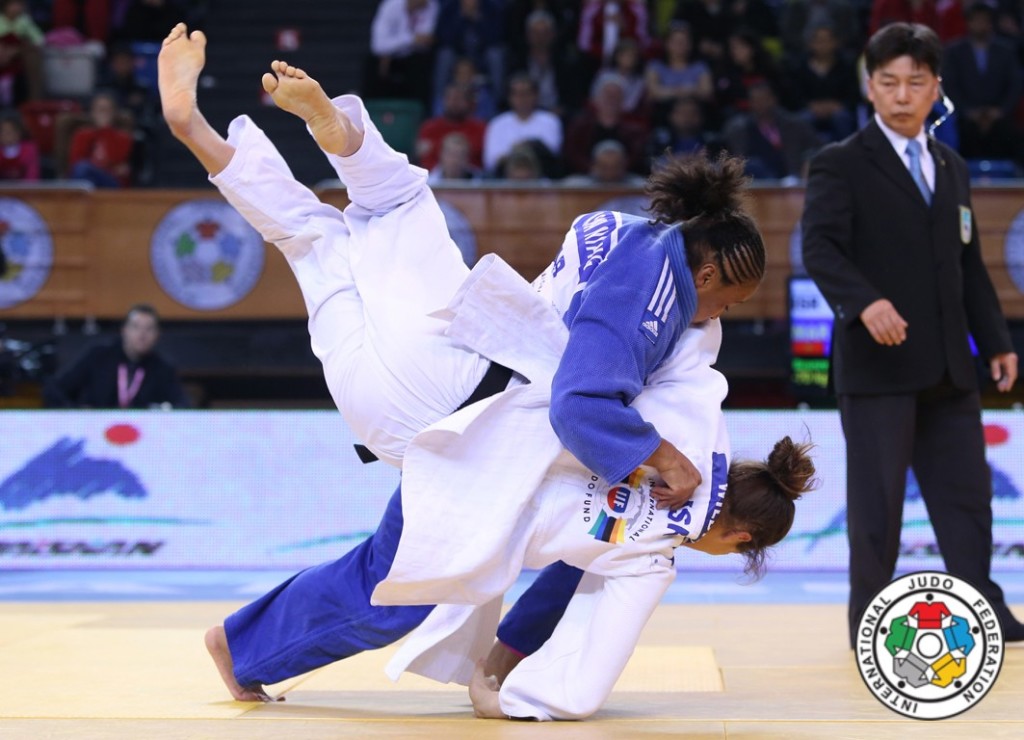 9. Can hosts Morocco spring a surprise?
The home team have selected a four-strong team for the biggest judo competition to be held in the North African country.
Former African Championships winner El Mehdi Malki (MAR) is a legitimate heavyweight and holds wins over former world bronze medallists Faicel Jaballah (TUN) and Islam El Shehaby (EGY).
Former Junior African Championships bronze medallist Adil Hajji (MAR) lost his opening contest at his first World Championships in August and may be hoping to come up against one of the -90kg or -100kg judoka in his first Openweight World Championships.
Ex-Casablanca Open bronze medallist Mustapha Abdallaoui (MAR) fights at a World Championships for the first time and completes his country's trio of male heavyweights who will compete on Saturday.
The most talented judoka in Morocco's quartet for Marrekech is Assmaa Niang who finished fifth at the 2017 Suzuki World Judo Championships. However, the caveat that comes with the reigning African Championships winner is that the 34-year-old fights out of the -70kg category.
The six-time Grand Prix medallist weighed under 70kg as recently as two weeks ago when she fought at the Abu Dhabi Grand Slam and lost her opening contest to Rio 2016 Olympic bronze medallist Laura Vargas-Koch (GER).
The boldness of Niang to effectively go up not one but two weight categories and to potentially come up against judoka double her weight has to be admired but the home judoka will just hope to put in a credible display on a rare occasion to compete at a major event in her homeland.