Hakuho Competes At Sumo Festival At Yasukuni Shrine
Nearly 8,000 spectators attended the ceremonial Spring Festival sumo event held outdoors at Yasukuni Shrine in Tokyo on Monday.
Headlined by top-ranked yokozuna, Hakuho, the Mongolian beat compatriot and fellow yokozuna, Kakuryu in his bout, one of almost 30 that took place between wrestlers.
Here is the report and photos from The Japan Times:
The annual Honozumo at Yasukuni Shrine, seen as a symbol of Japan's past militarism by many in Asia, started with a blessing of Shinto's religious gods and wishing peace for all.
Traditional foot-stamping ceremonies took place before the bouts begun.
One fan felt this year's event was more somber than usual after the biggest in a series of earthquakes to hit Japan struck near Kumamoto city early on Saturday.
"This time I hesitated to come and enjoy it after the earthquake disaster," said Mieko Nakamura, who also attended as a spectator last year.
"Some of the wrestlers, however, are from Kumamoto so we decided to come and cheer them up."
The next grand tournament, the Natsu Basho, will take place in Tokyo on May 5 and will feature all the sport's top ranked wrestlers.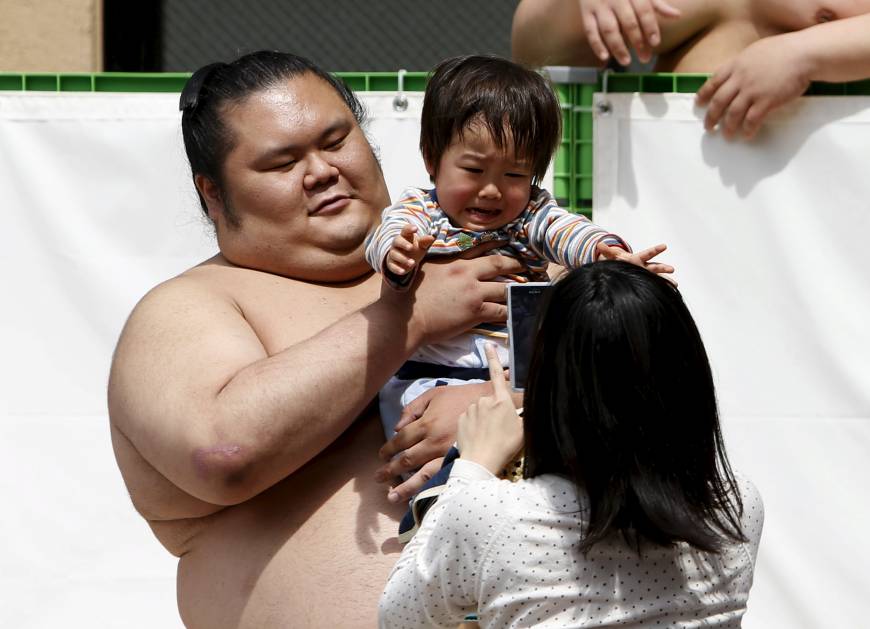 A sumo wrestler holds up a child, who might not be such a big fan now but give it time. | REUTERS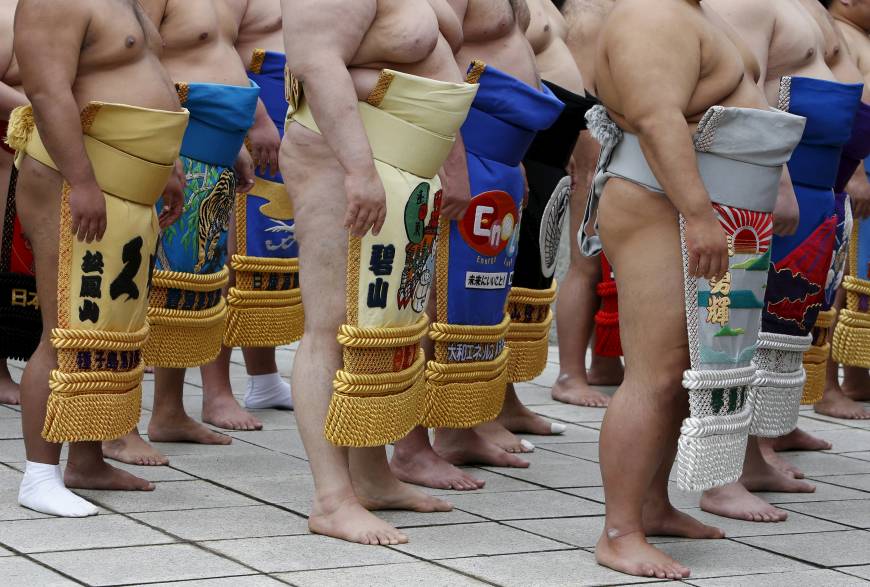 Sumo wrestlers wearing colorful and ornate kesho-mawashi, which often bear the names of corporate sponsors, assemble to pray before the start of the Honozumo. | REUTERS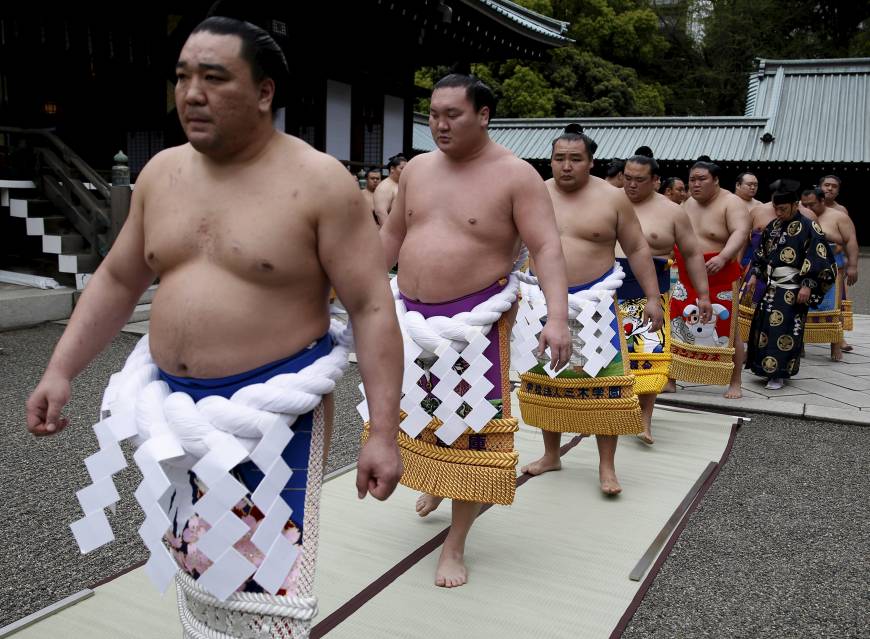 After prayer, yokozuna wearing tsuna — thick, tightly wound rope decorated with paper that alludes to lightning — exit the shrine and head for the ring. | REUTERS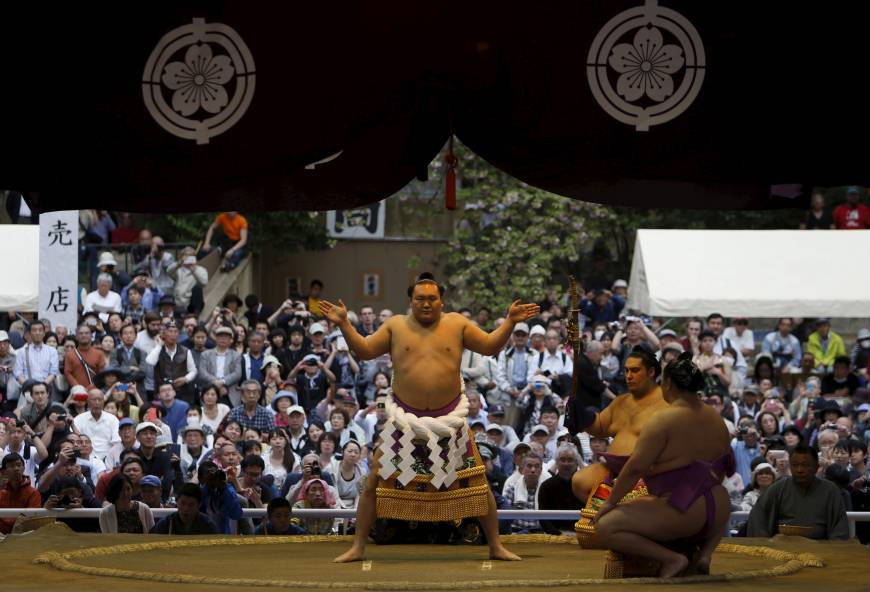 Yokozuna Hakuho performs a traditional ring-entering rite, called dohyo-iri before the exhibition tournament begins. | REUTERS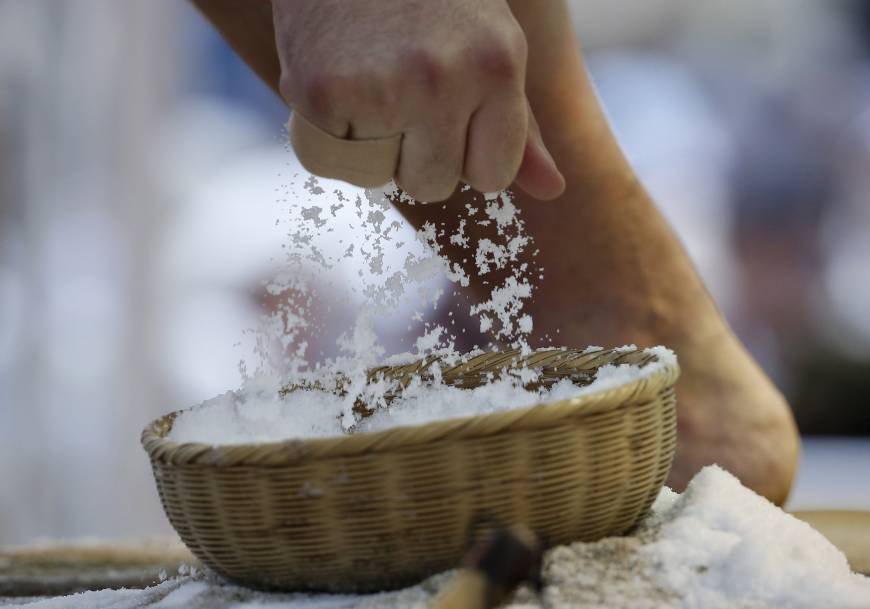 A sumo wrestler grabs a handful of salt before competing in a Honzumo bout on Monday at Yasukuni Shrine. | REUTERS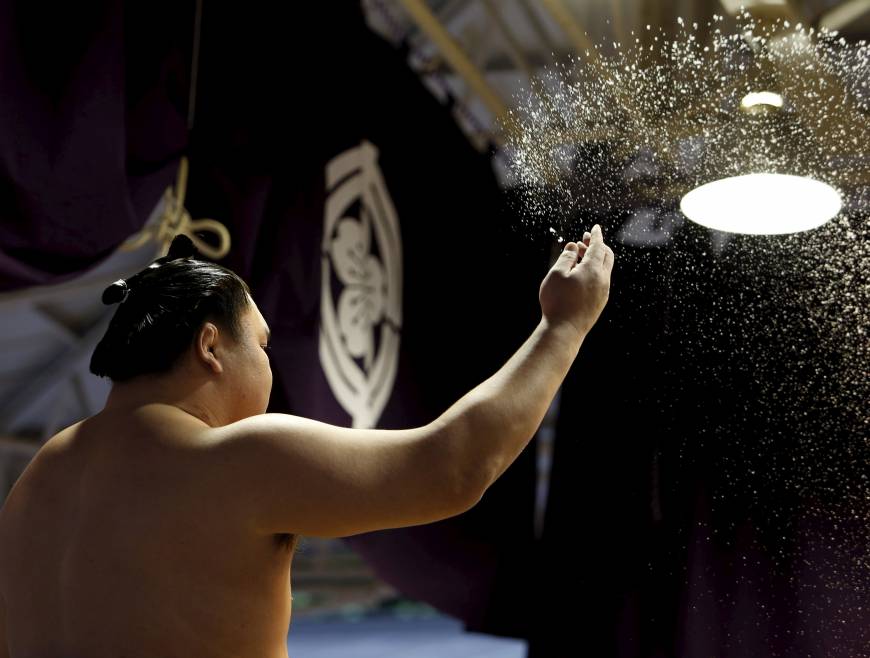 Mongolia-born grand sumo champion Hakuho throws salt, which is believed to purify the ring before a bout. | REUTERS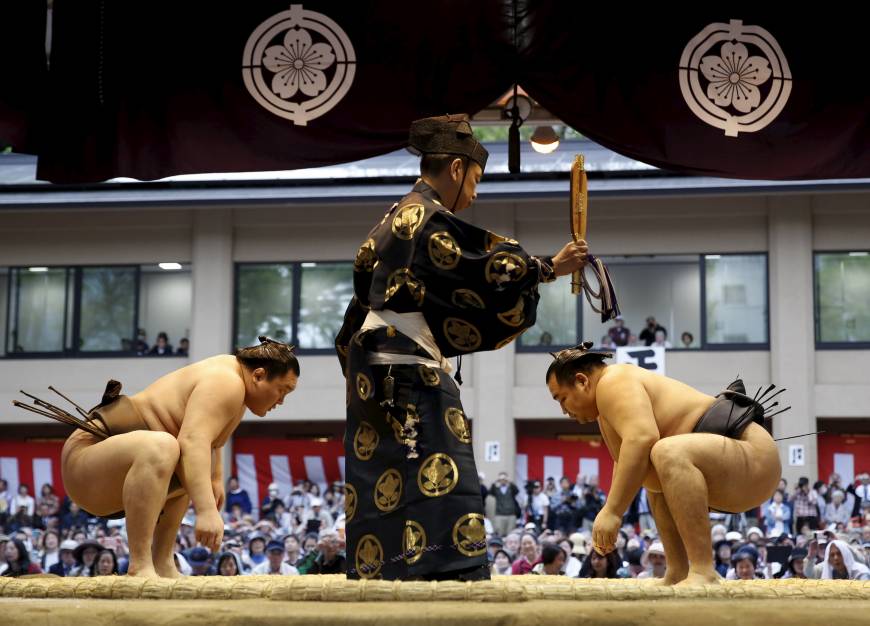 A referee stands between Mongolia-born grand sumo champions Hakuho (left) and Kakuryu as they face off before an exhibition bout. | REUTERS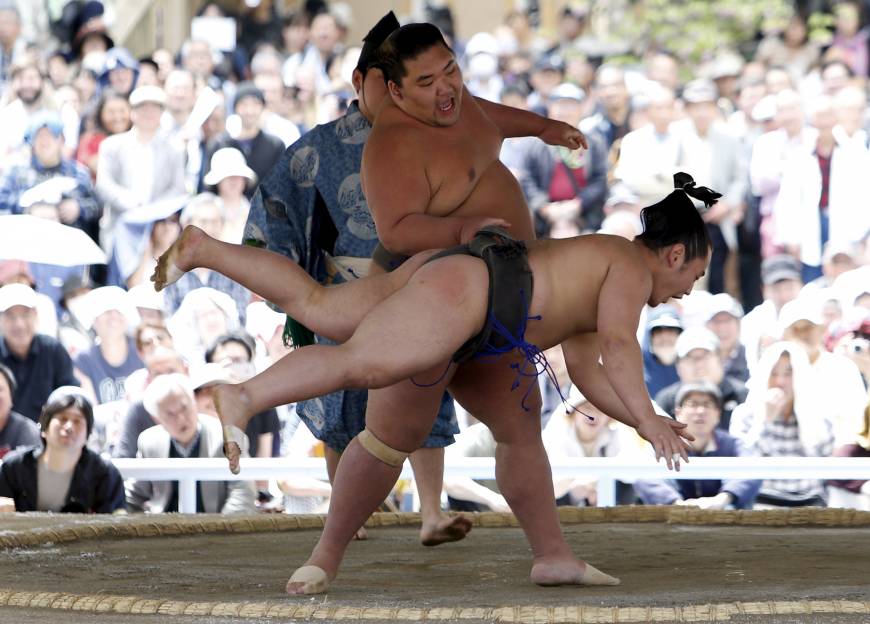 A sumo wrestler sends this opponent flying. | REUTERS