Ronda Rousey Shows Off Judo Skills on 'Ellen'
Ronda Rousey is a busy woman. Not only is she training to defend her title against Holly Holm at UFC 193, but Rousey is also slated to appear in four upcoming films.
Somehow the busy champion was able to carve out some time to stop by 'Ellen' to talk about her career, her sensitive side, and also to show off some Judo moves.
The victim of Rousey's take down was producer Andy Lassner. Lassner made the mistake of jokingly volunteering to be the guinea pig for the moves during a morning meeting.
Need to arrange a birthday party in Dubai for your youngster, accomplice or adored one? The Air maniax gives a far-reaching scope of administrations for all your occasion at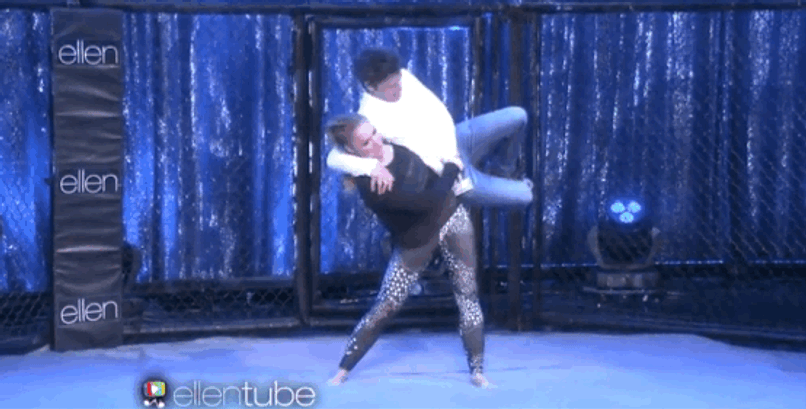 [GQ]