Ukrainian boxing star Vasyl Lomachenko (14–2, 10 KO) has shared his thoughts on the potential upcoming bout between Ryan Garcia and Gervonta Davis.
In a recent interview, the former 3-division world champion expressed that he noticed flaws in Garcia's game when he ran into trouble facing Luke Campbell back in 2021. Additionally, he feels that Davis will finish Garcia.
"I think Davis finishes him. We saw Ryan Garcia had problems with [Luke] Campbell." – Vasyl Lomachenko
"Kingry" plans to square off with Gervonta Davis this April, but the fight has yet to be fully confirmed. If things come together, this wouldn't just be a big fight for the lightweight division, but it would be huge for boxing in general, given the considerable following of each competitor.
Garcia did not take too well to Lomachenko's prediction: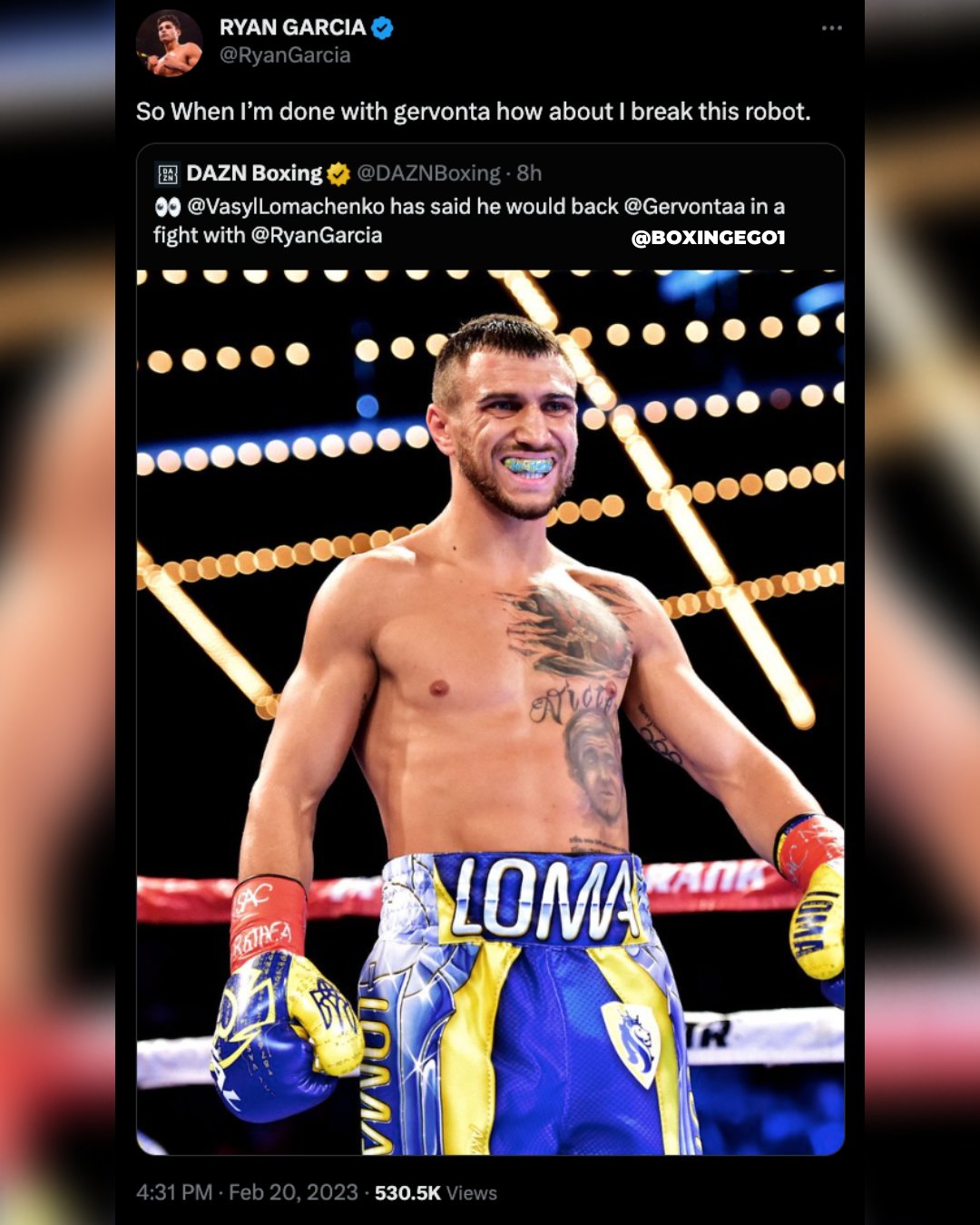 In a later tweet, Garcia says that the Ukrainian is next, but is not confident that Lomachenko will make it past Devin Haney in their upcoming bout in May.
Yeah he's next but not optimistic when he fights Devin! Proably be Devin and I

— RYAN GARCIA (@RyanGarcia) February 21, 2023